I AM NO ONE: A Collection | eBook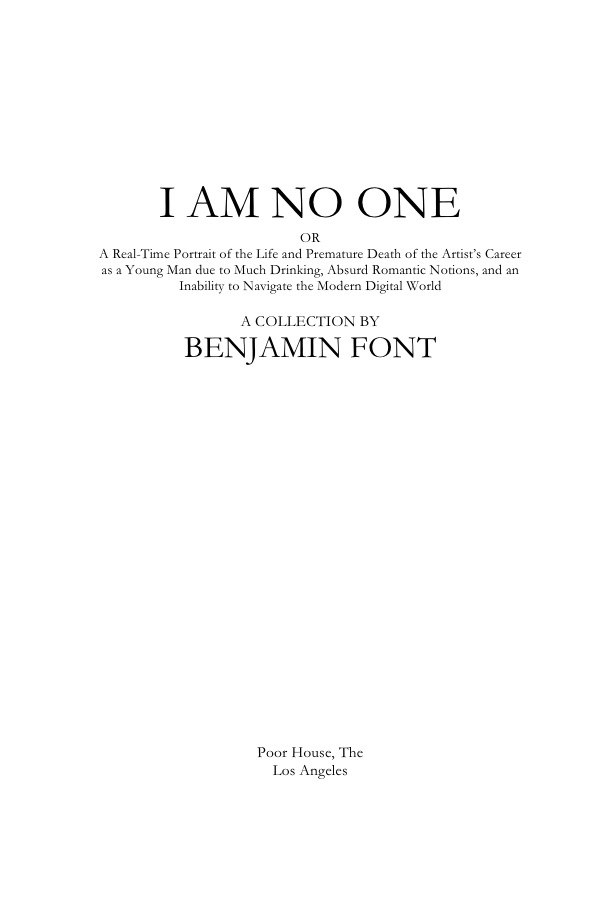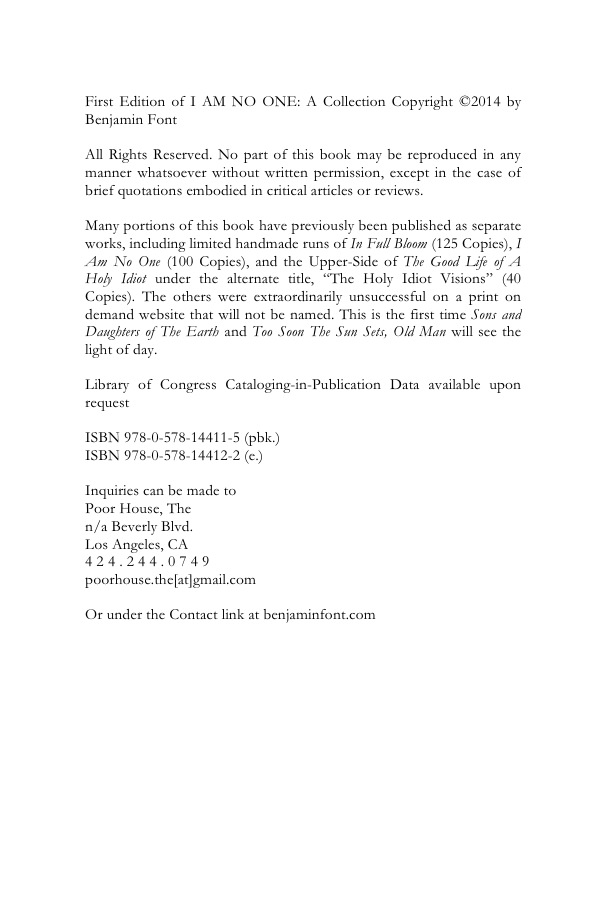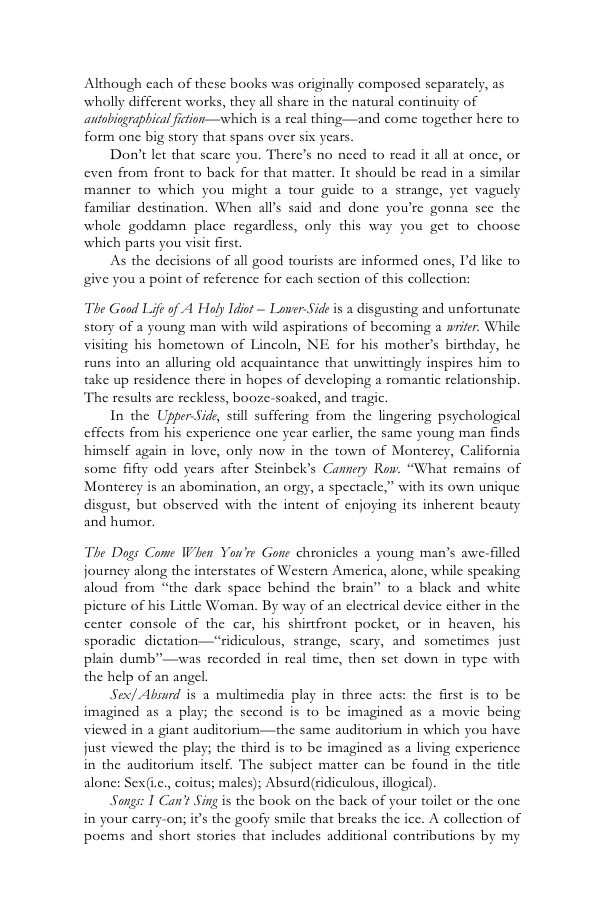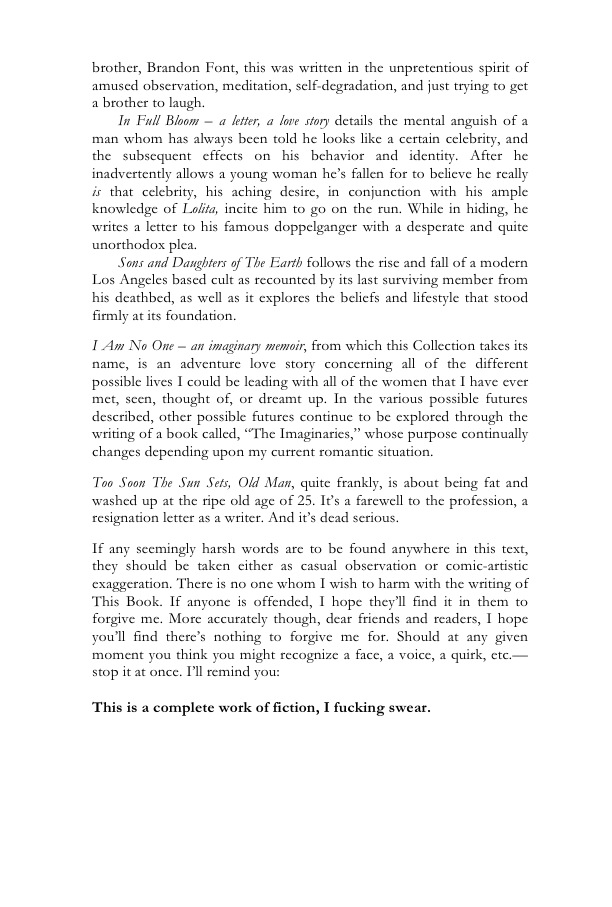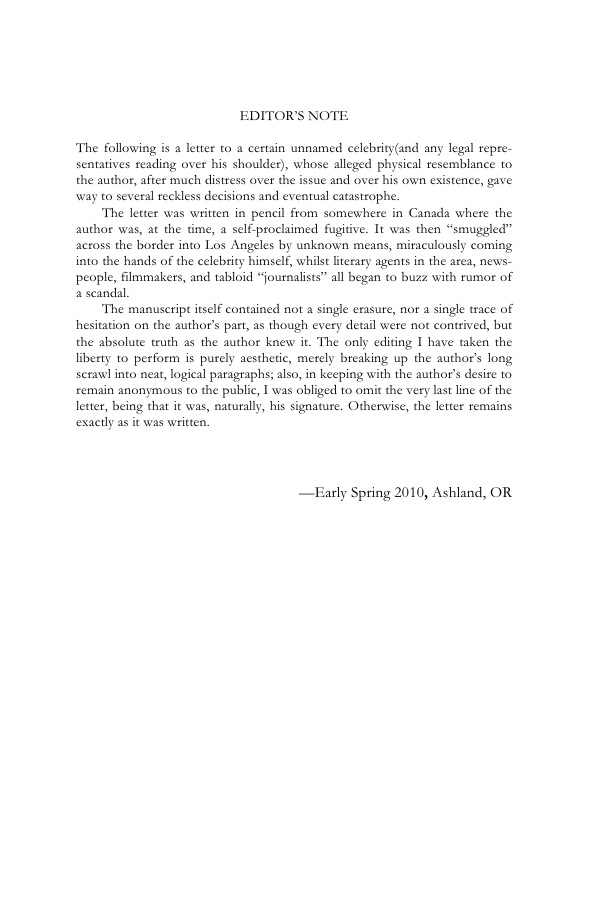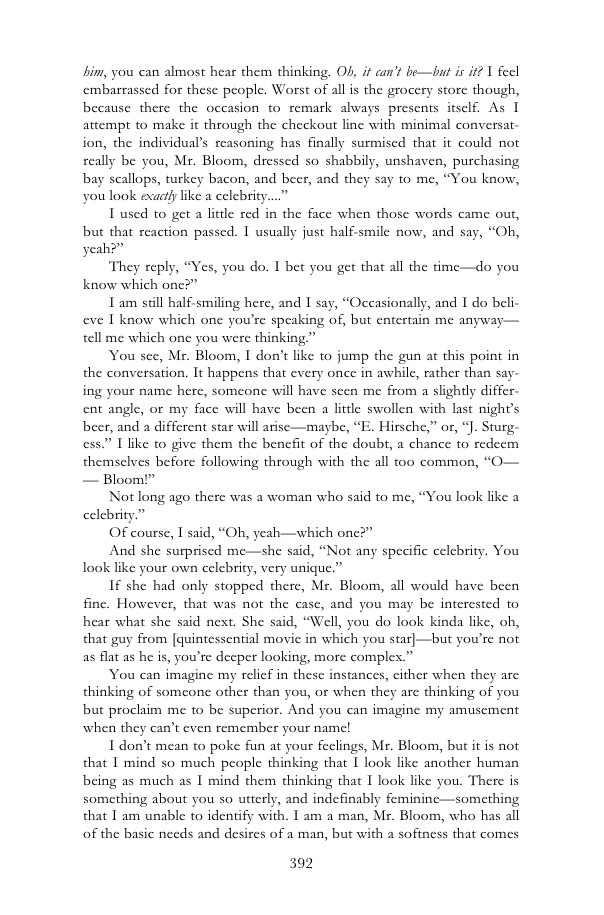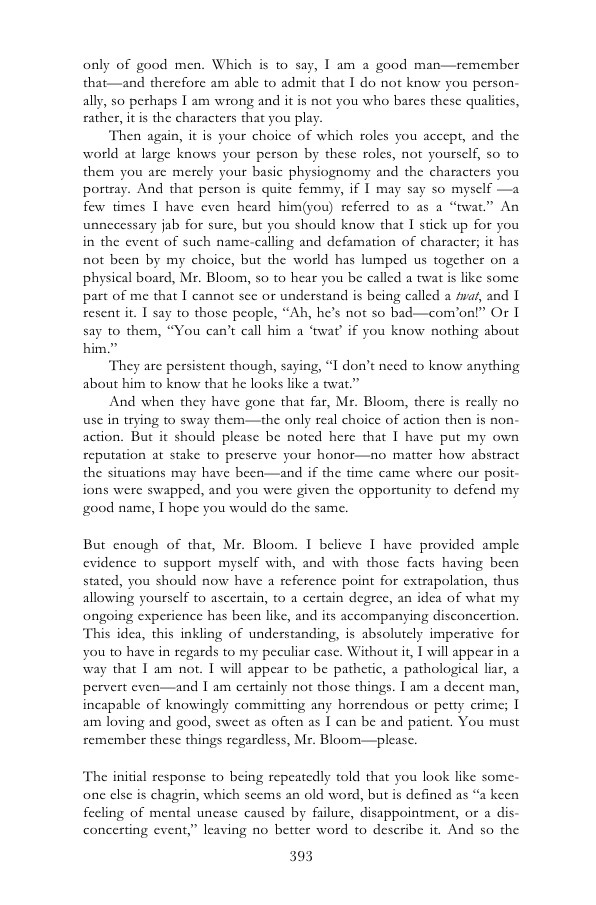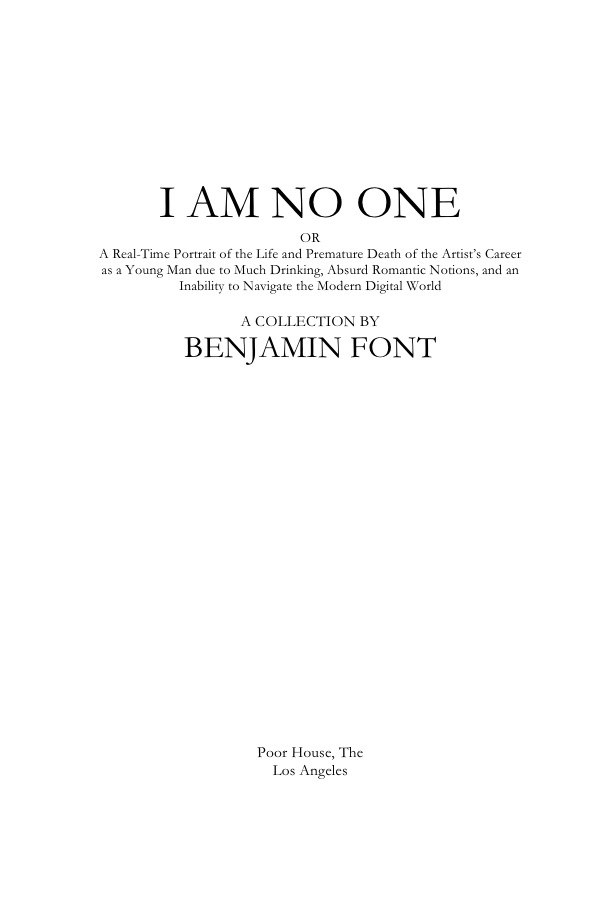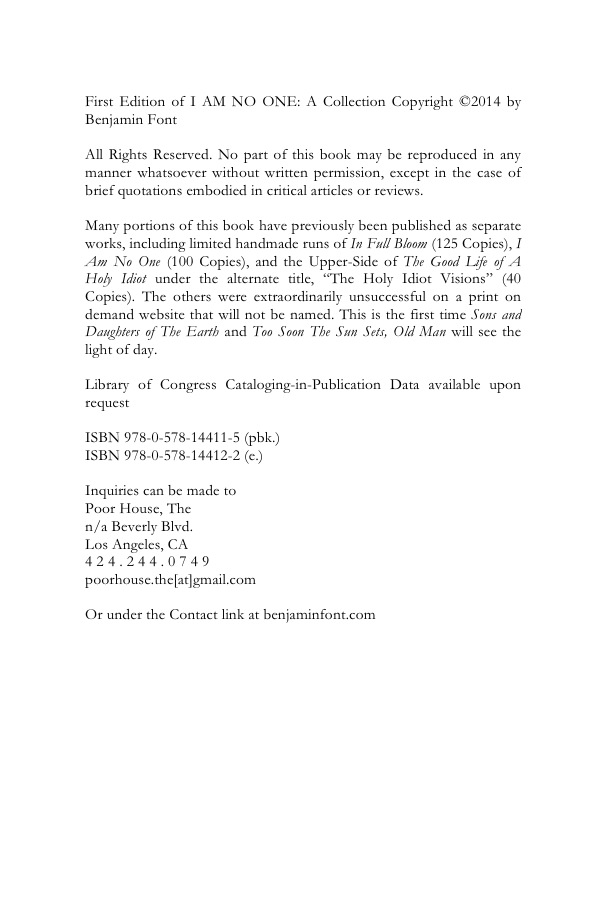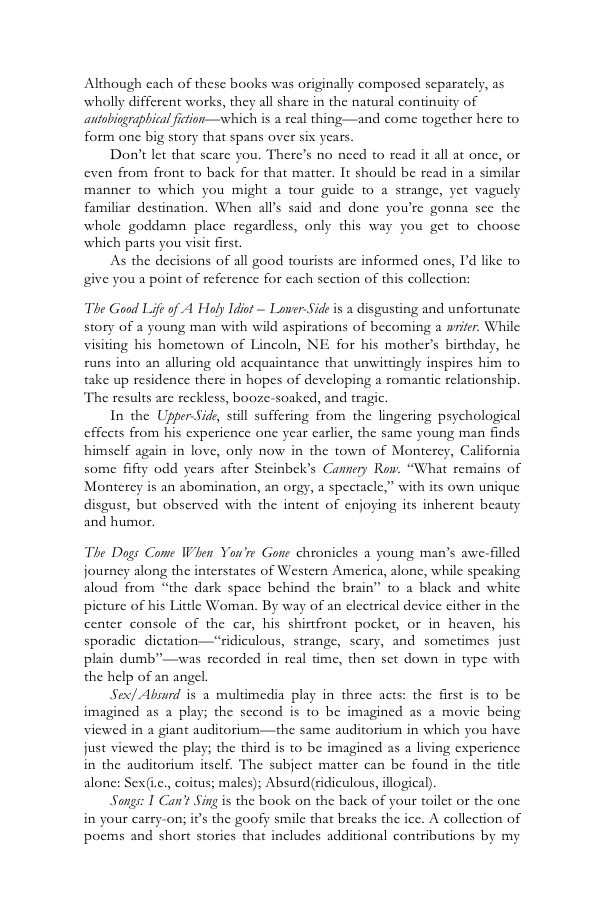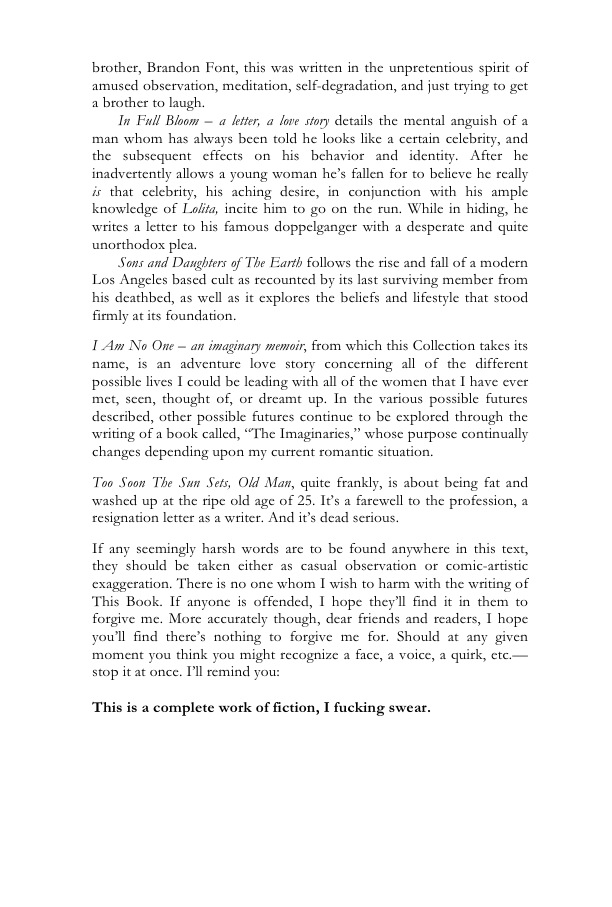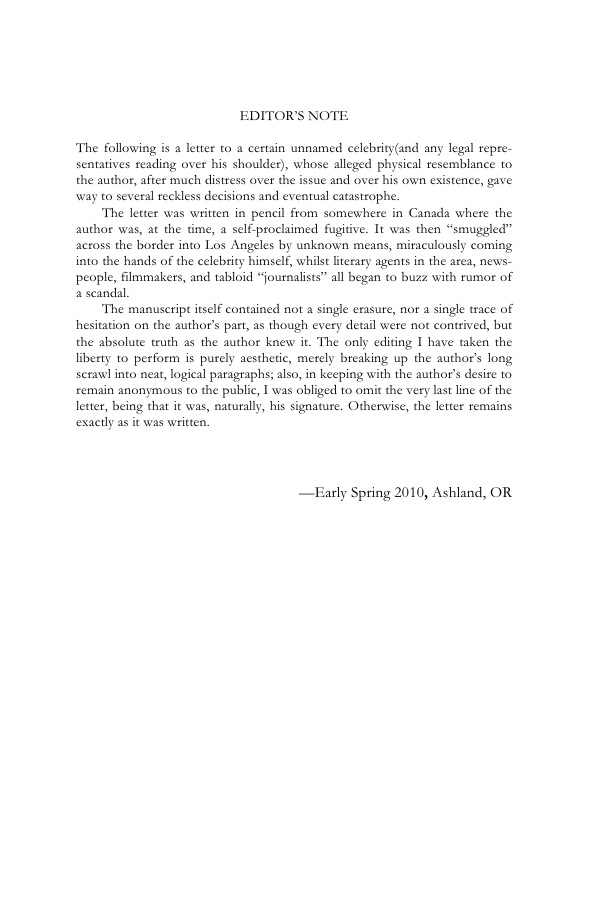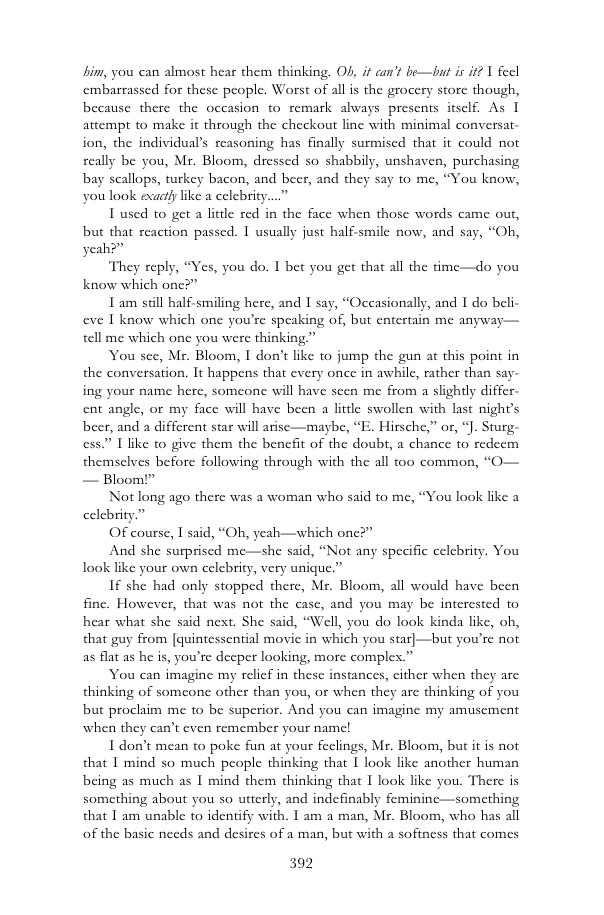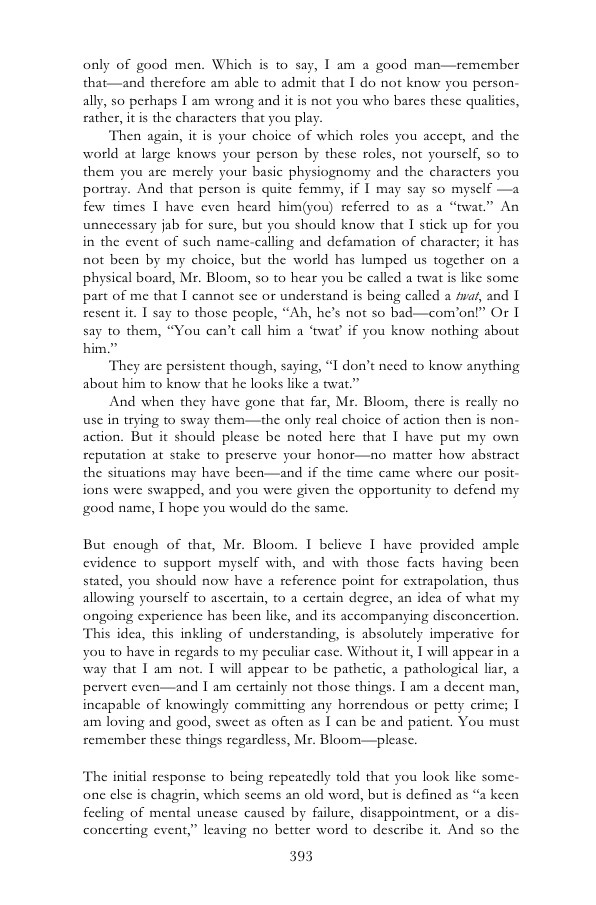 I AM NO ONE: A Collection | eBook
eBook, 610 pages | Poor House, The ISBN-13: 978-0578144115 ISBN-10: 0578144115
I AM NO ONE, or, "A Real-Time Portrait of the Life and Premature Death of the Artist's Career as a Young Man due to Much Drinking, Absurd Romantic Notions, and an Inability to Navigate the Modern Digital World," is, quite simply:
A coming of age tale about a young man trying to become a writer who then abandons his dream six years later. And all of the beautiful shit in between.
It is comprised of two novels, five novellas, and a small collection of poems and short stories.